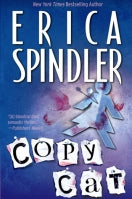 Copy Cat
Five years ago, three young victims were found murdered, posed like little angels. No witnesses, no evidence left behind. The Sleeping Angel Killer called his despicable acts 'the perfect crimes....
September 1, 2007
BUY IT NOW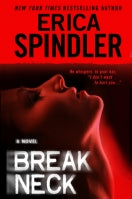 Breakneck
A remorseless killer. A string of innocent, clean-cut victims. Detectives M.C. Riggio and Kitt Lundgren must race against a cold-blooded predator who moves at breakneck speed in this heart-pounding....
February 2, 2010
BUY IT NOW
Storm Season
An eNovella with JT Ellison and Alex Kava The second exciting collaboration from Erica Spindler, Alex Kava and J.T. Ellison. One terrifying storm; three thrilling tales....
December 24, 2012
BUY IT NOW